Lille Home Nutribox
Product Details:

Insulated to help keep food warm for 2-4 hours

Food-Grade Safe Plastic, Premium Stainless Steel SS304

BPA Free, Non-Toxic

Leak-Resistant Seals

Available Colors: Pink, Blue, and Green

The spoon is located in the side pocket of the insulation bag
Share
Material

Interior and exterior are made from high-quality food-grade stainless steel SS304 which will never rust and is naturally BPA-free. It does not retain flavors or scents, so you can use it over & over again. The handle and divider are made from food-grade plastic.
How to use?

After washing the lunch box, please let it dry first before putting all the parts back together.

It CANNOT be used in a microwave or dishwasher.

The coupling between layers is tight to prevent leak and spill. After using it a couple of times, it will become smooth.
What's included?

It includes an upgraded lunch bag which is more durable and easy to clean, a portable cutlery set of spoon and fork, and 3 extra silicone seals so you don't need to worry about losing them.
Return policy

Thanks for shopping at Lille Home. We take pride in the products we provide, and your satisfaction is our top priority!

Unused items purchased directly from www.lillehome.com may be returned for an exchange or refund within 30 days of shipment. (Sorry, we cannot refund return charges to our warehouse.) Items purchased from a reseller, studio, or online must be returned to the place of purchase for a refund or exchange.

RETURN ELIGIBILITY

• Item was purchased directly from www.lillehome.com.
• Item is unused, in original packaging, and in the same condition that it was received (excluding manufacturing defects).
• Proof of purchase must be provided.
• Any returns received outside of our 30 Day Return Policy will be subject to a restocking fee.

HOW TO PROCESS A RETURN/EXCHANGE

1. Be sure your item fits our standards for return eligibility (listed above).
2. Contact Customer Service at support@lillehome.com to obtain an RMA (Return Merchandise Authorization) number. Returns cannot be accepted. without this number. After 30 days, your RMA is no longer valid.
3. Include your RMA number inside of your package, or printed clearly on the return label, and return to:

Lille Home
69 Misty Springs Ct
Las Vegas, NV 89148

REFUND POLICY

• Refunds will be issued to the original credit card used for purchase.
• Refunds cannot be issued back to a credit card after 90 days; store credit will be given.
• Please allow 14 days to receive and process your return. We will credit the value of the items returned to your credit card or issue a store credit, depending on original payment method.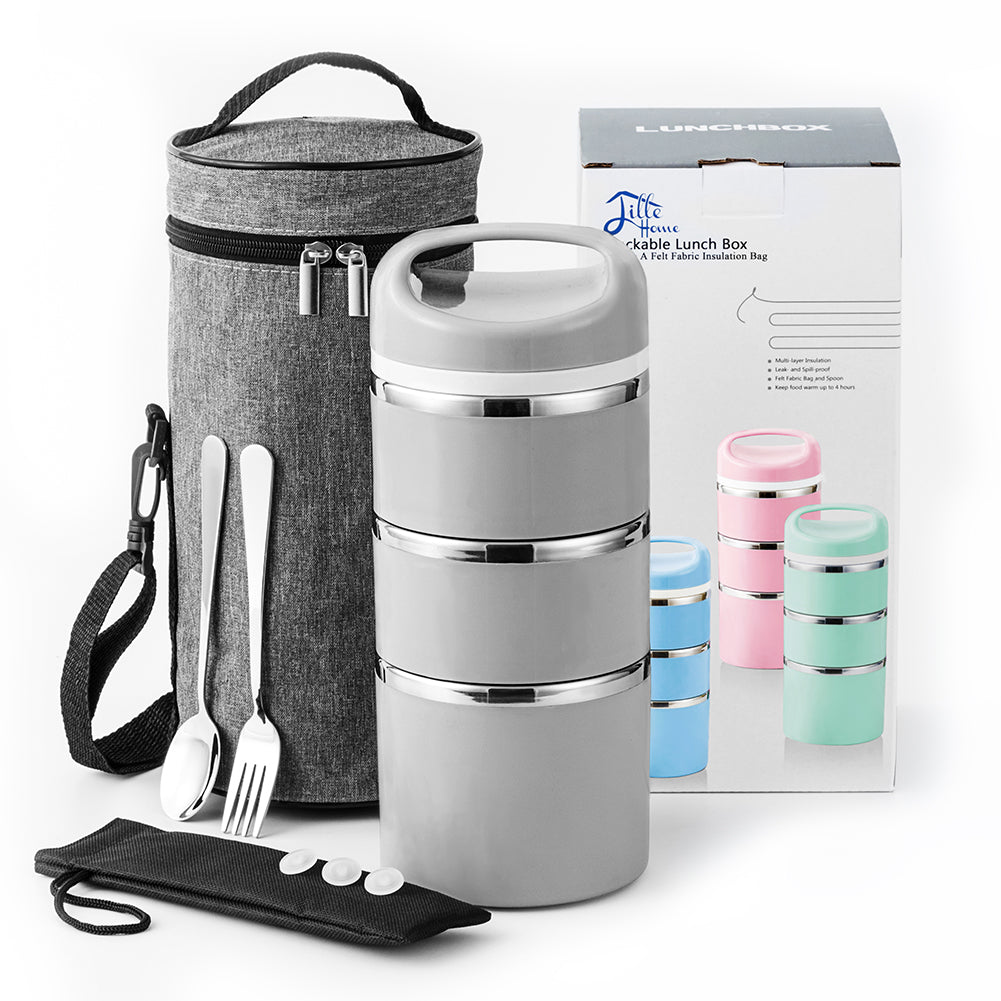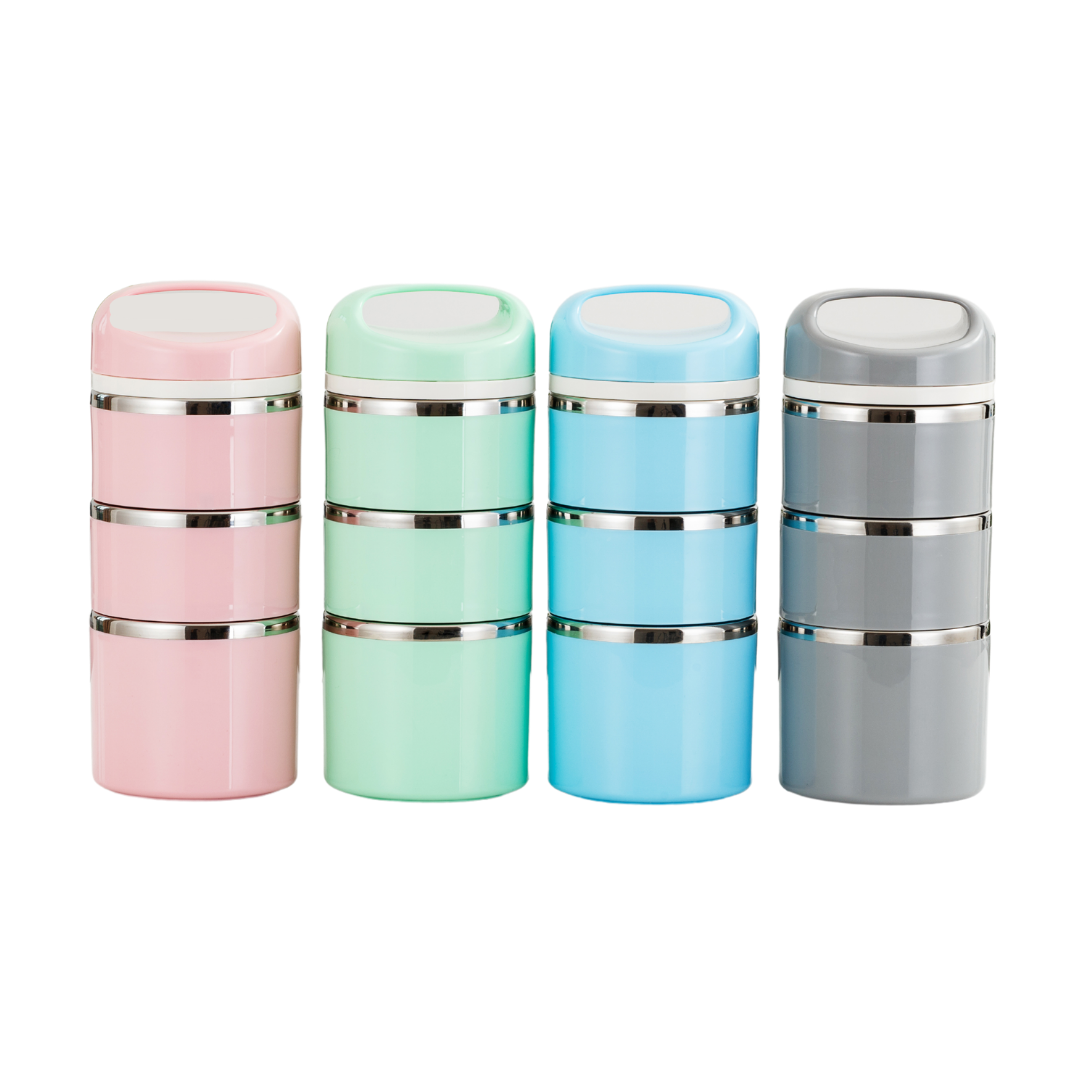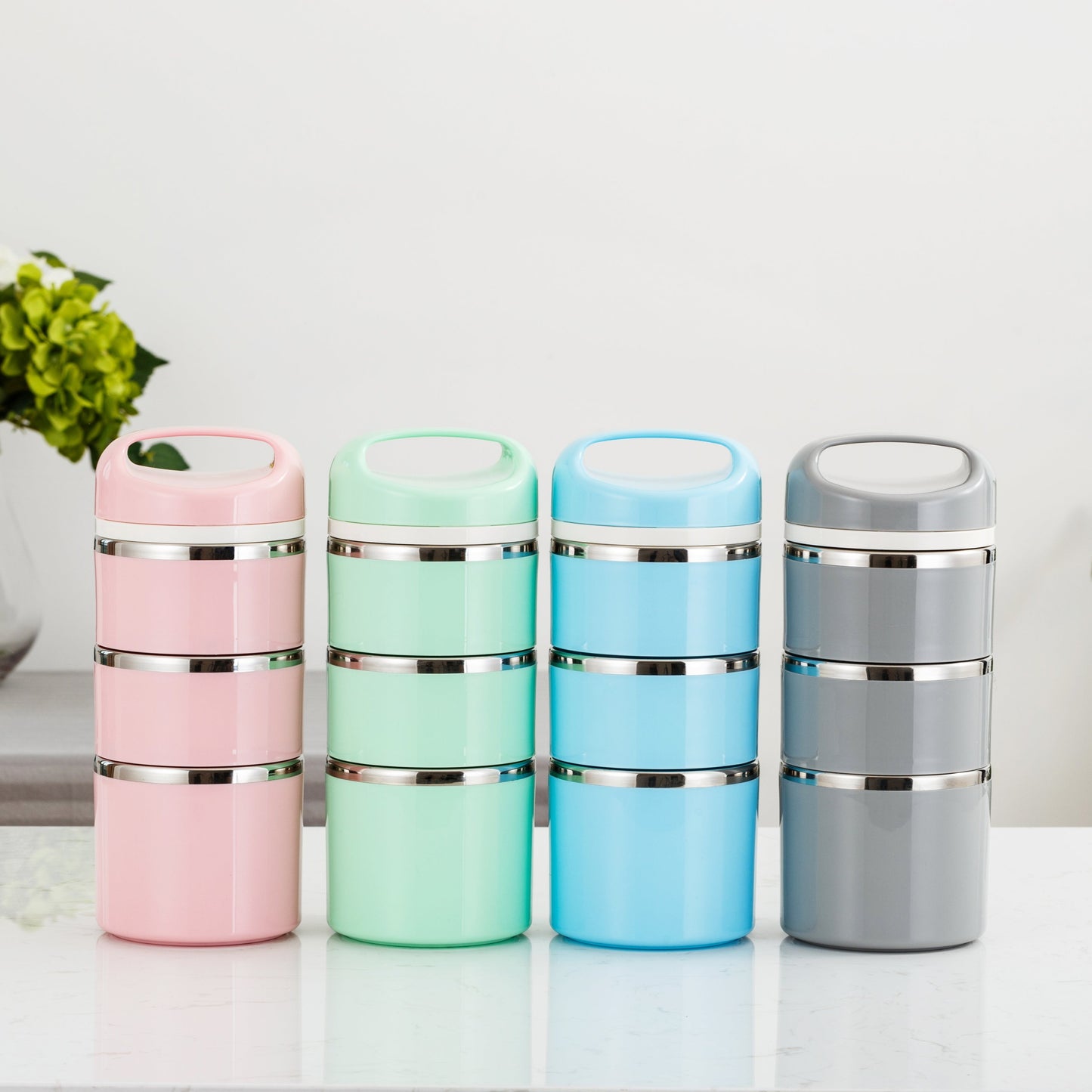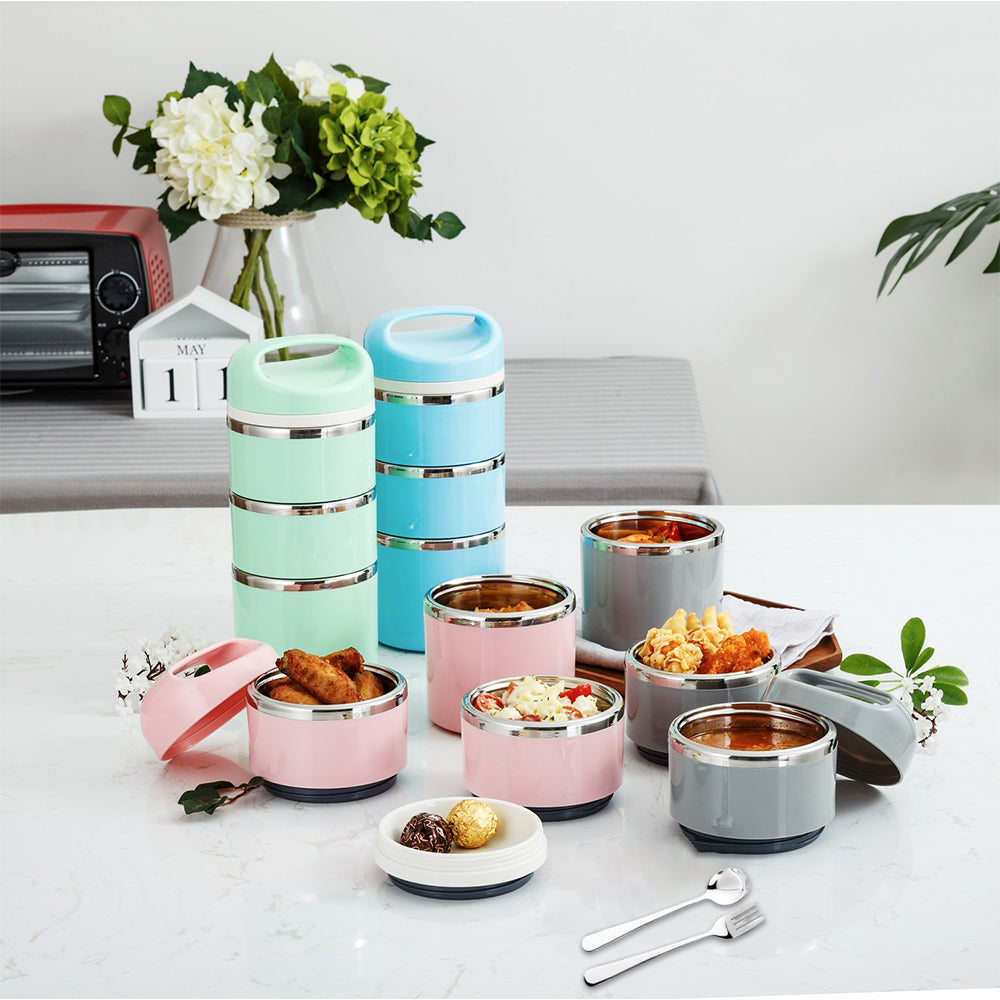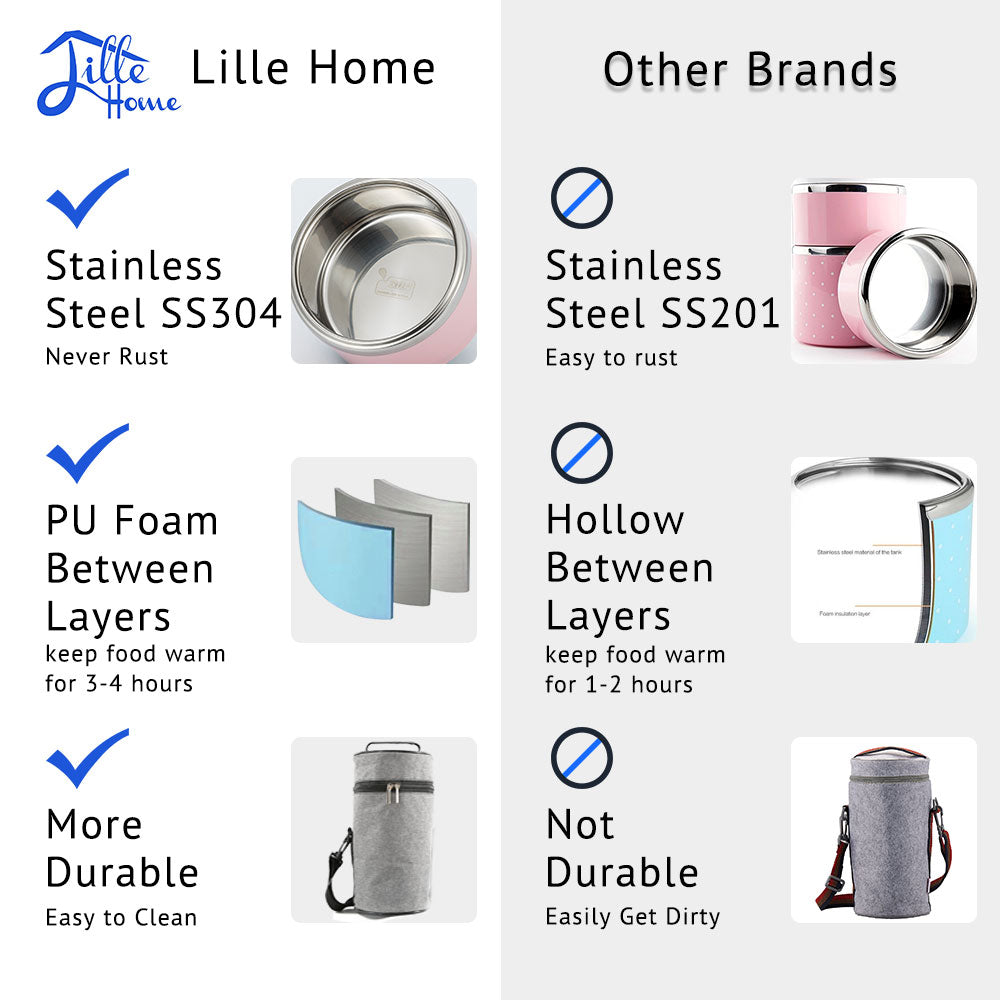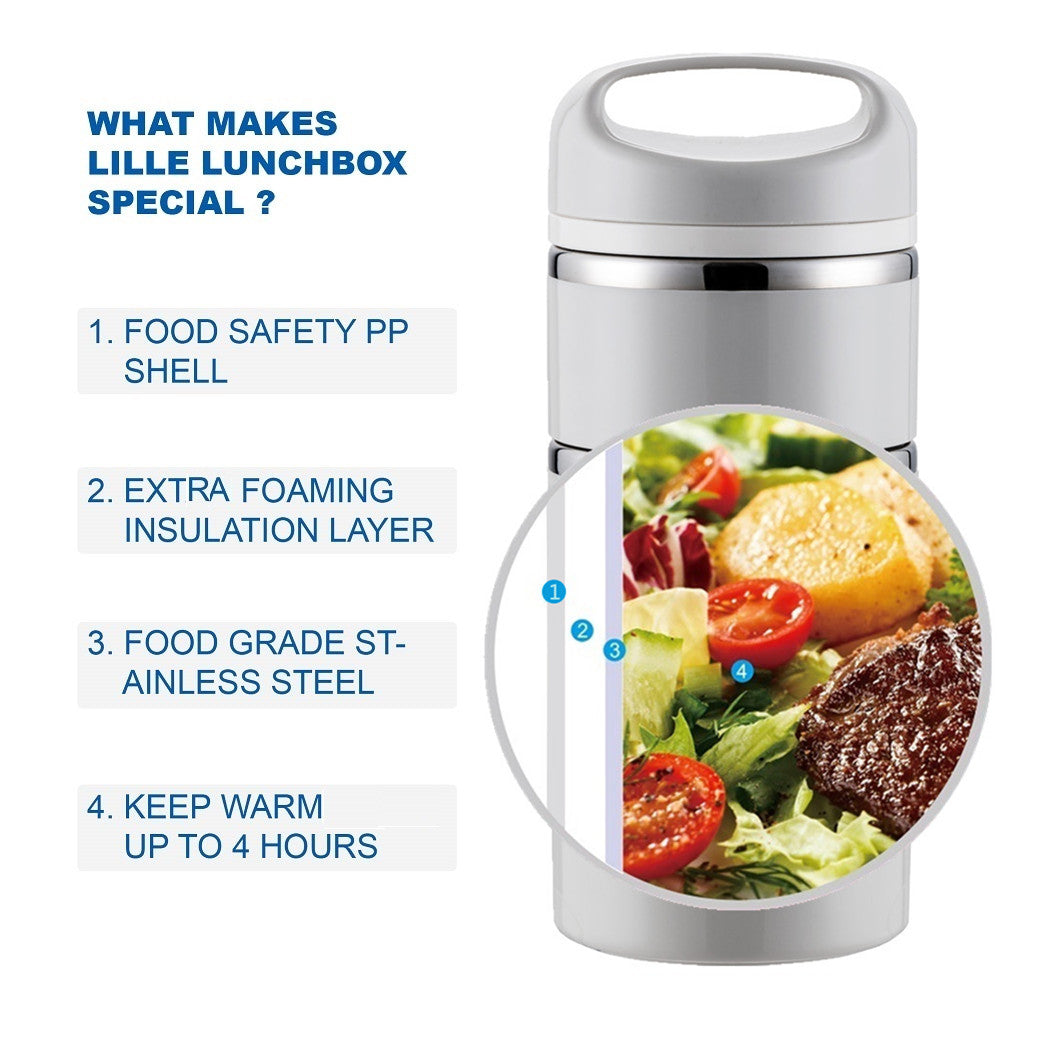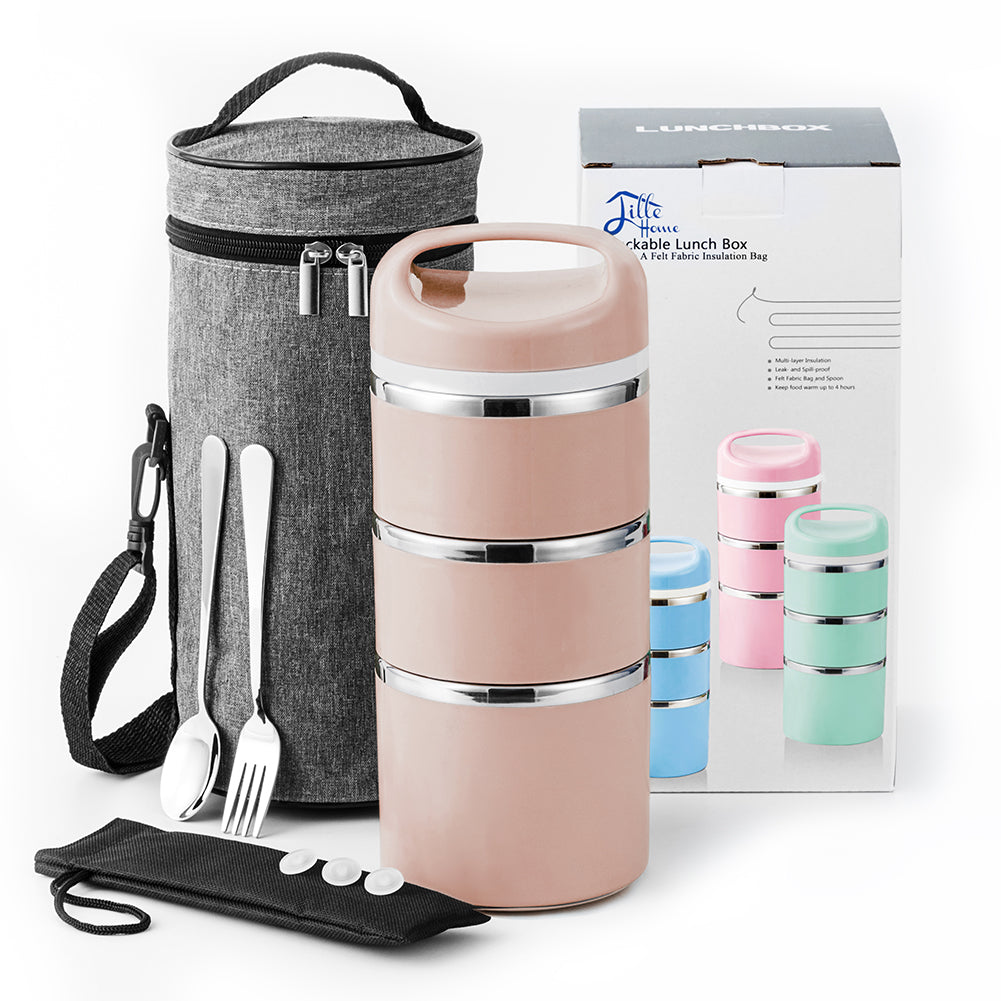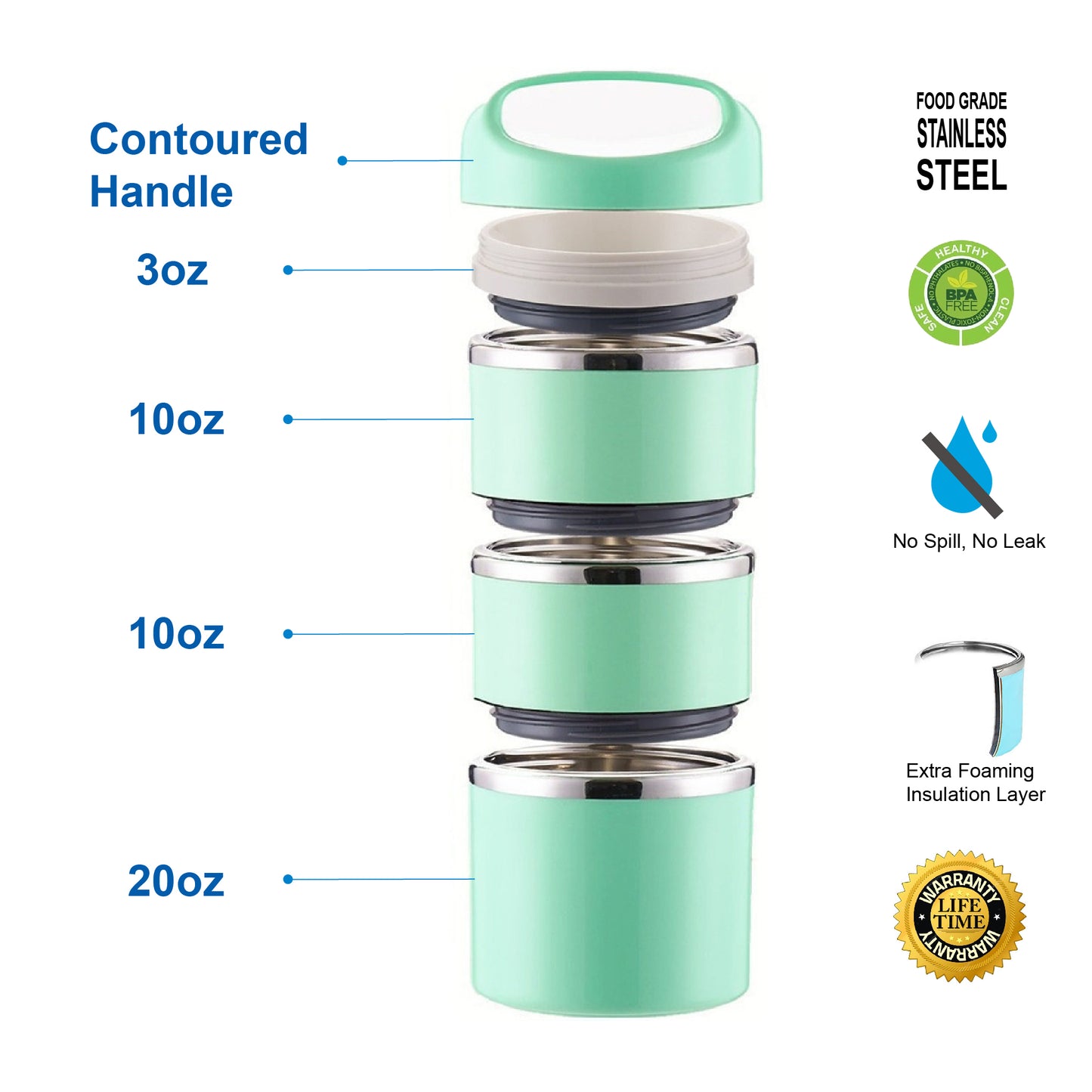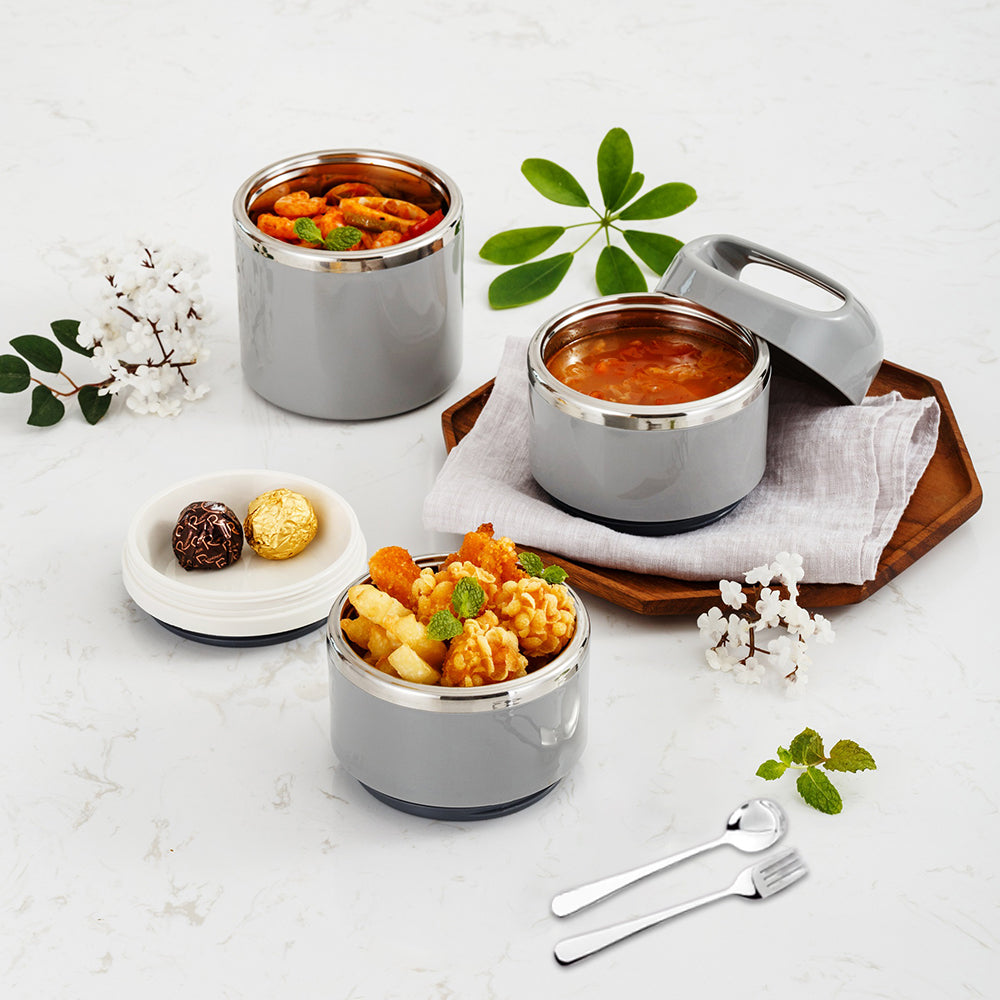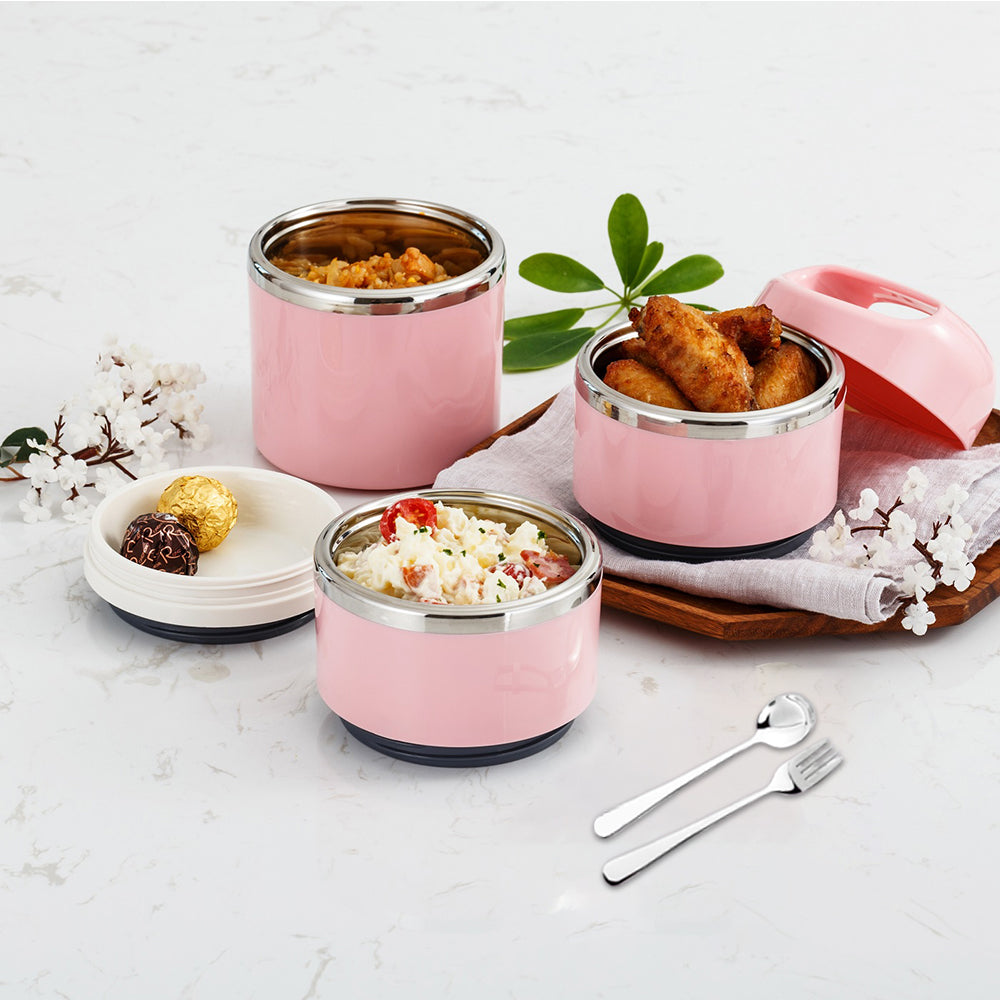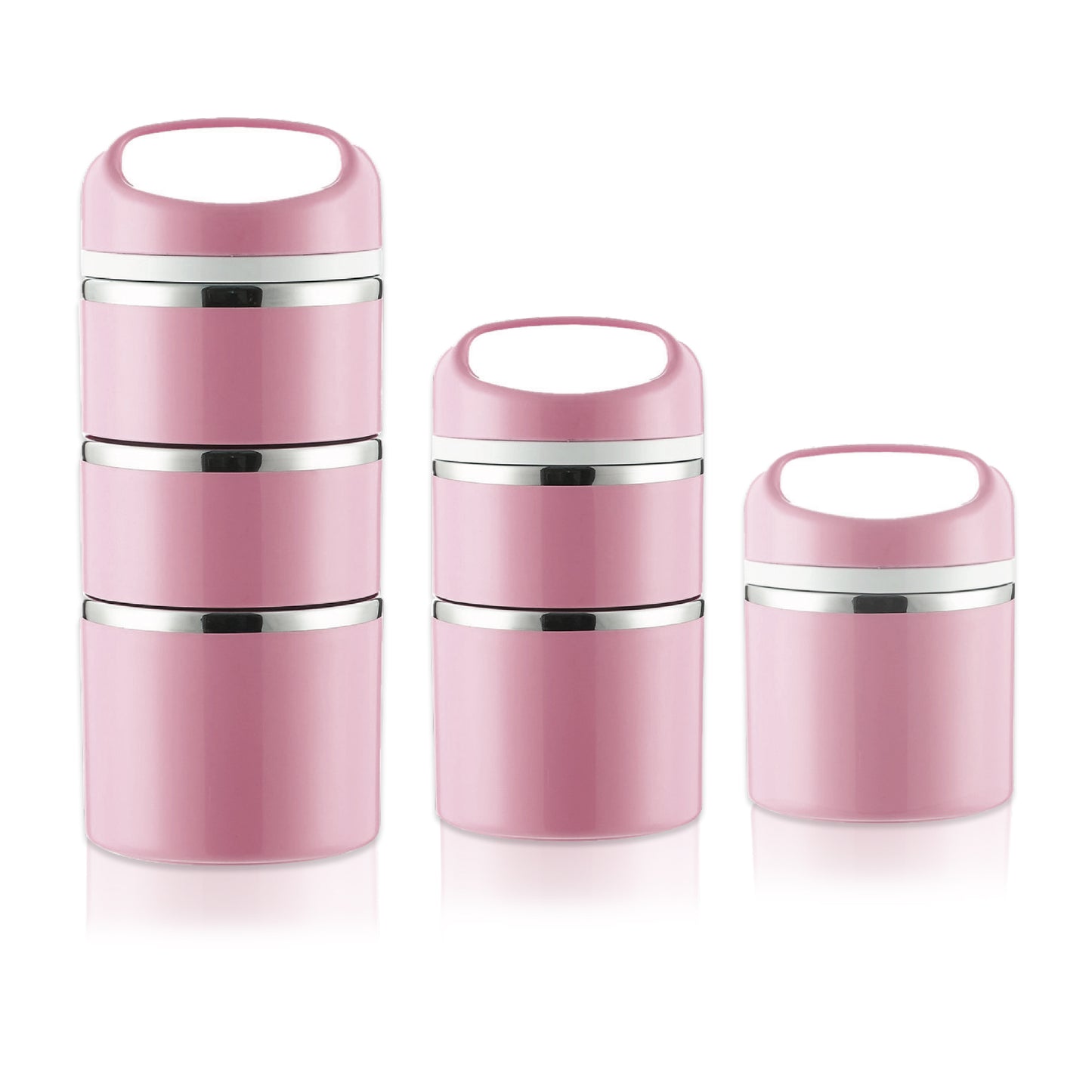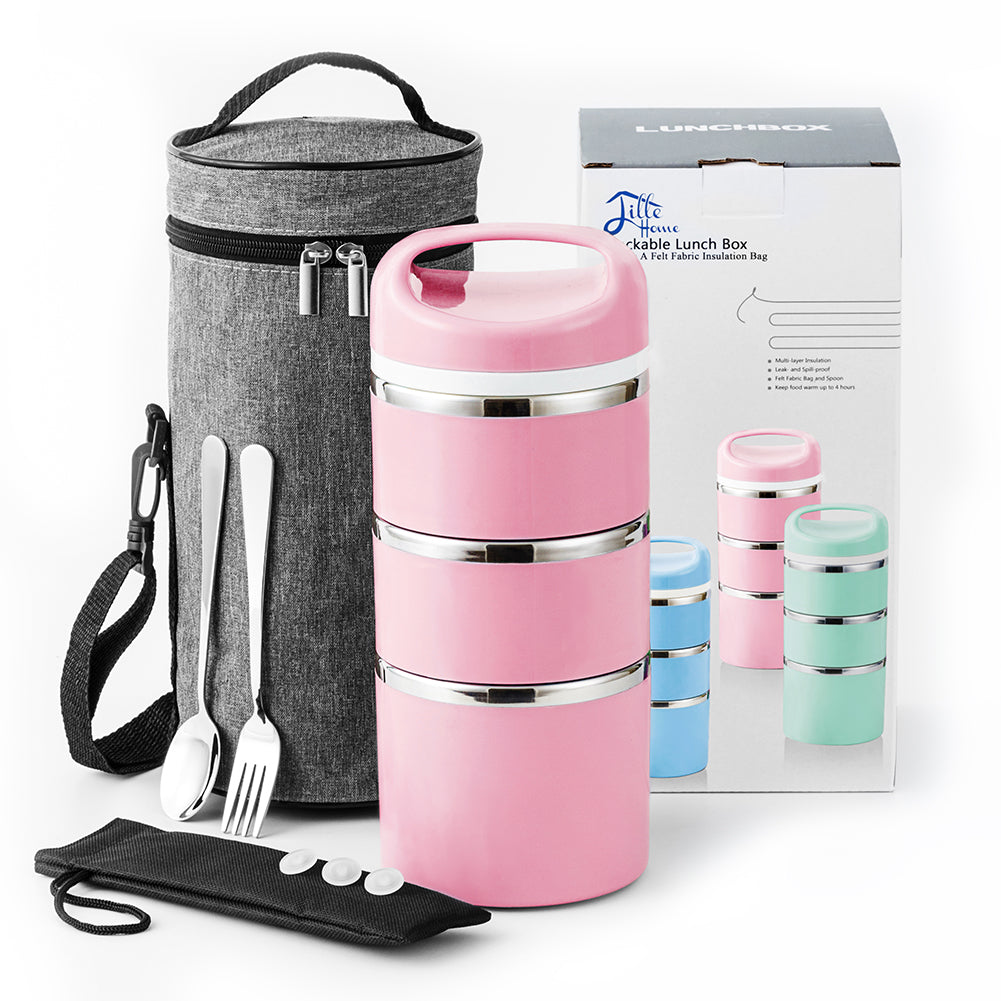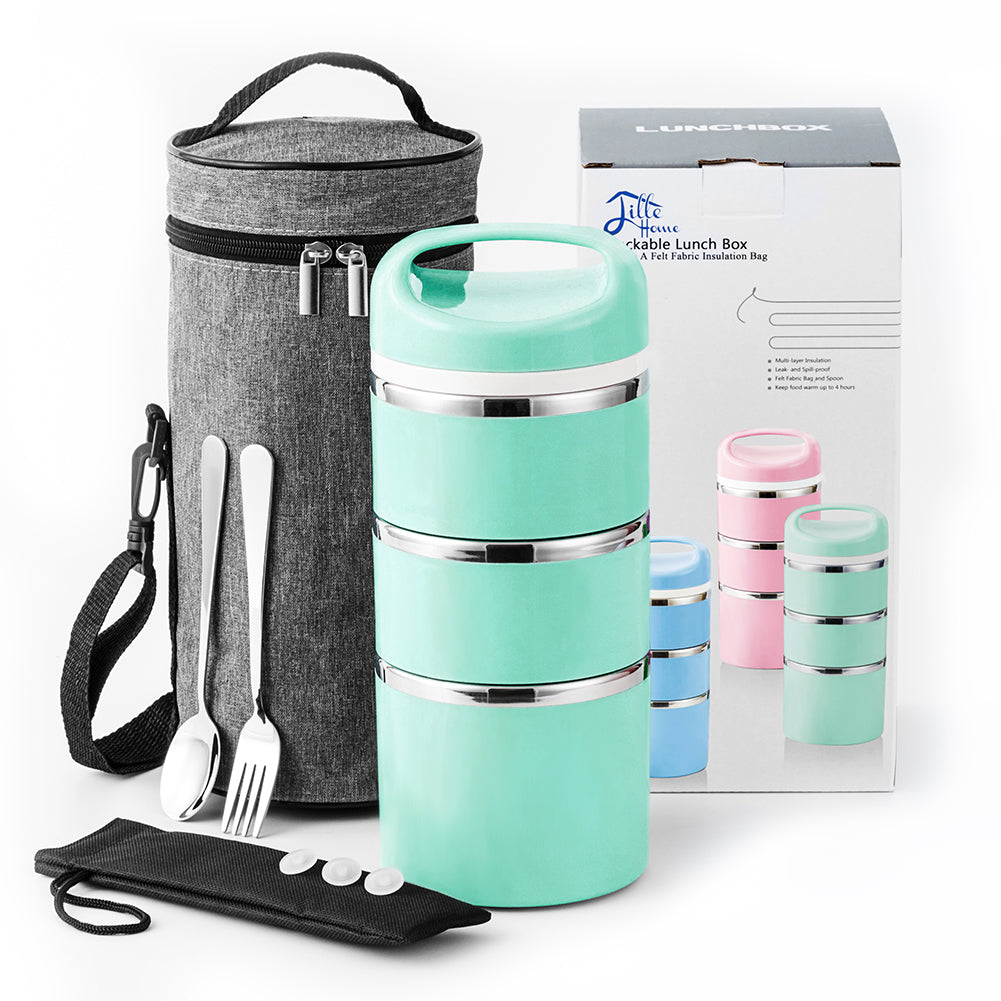 Product Features
100% FOOD SAFE

The interior is made from high-quality food-grade stainless steel SS304 which will never rust and is naturally BPA-free.

LEAK & SPILL PROOF

Heavy-duty silicone seals are used to lock in freshness, leaks, and odors.

INCLUDING EVERYTHING YOU NEED

An upgraded lunch bag which is more durable and easy to clean, a portable cutlery set, and 3 extra silicone seals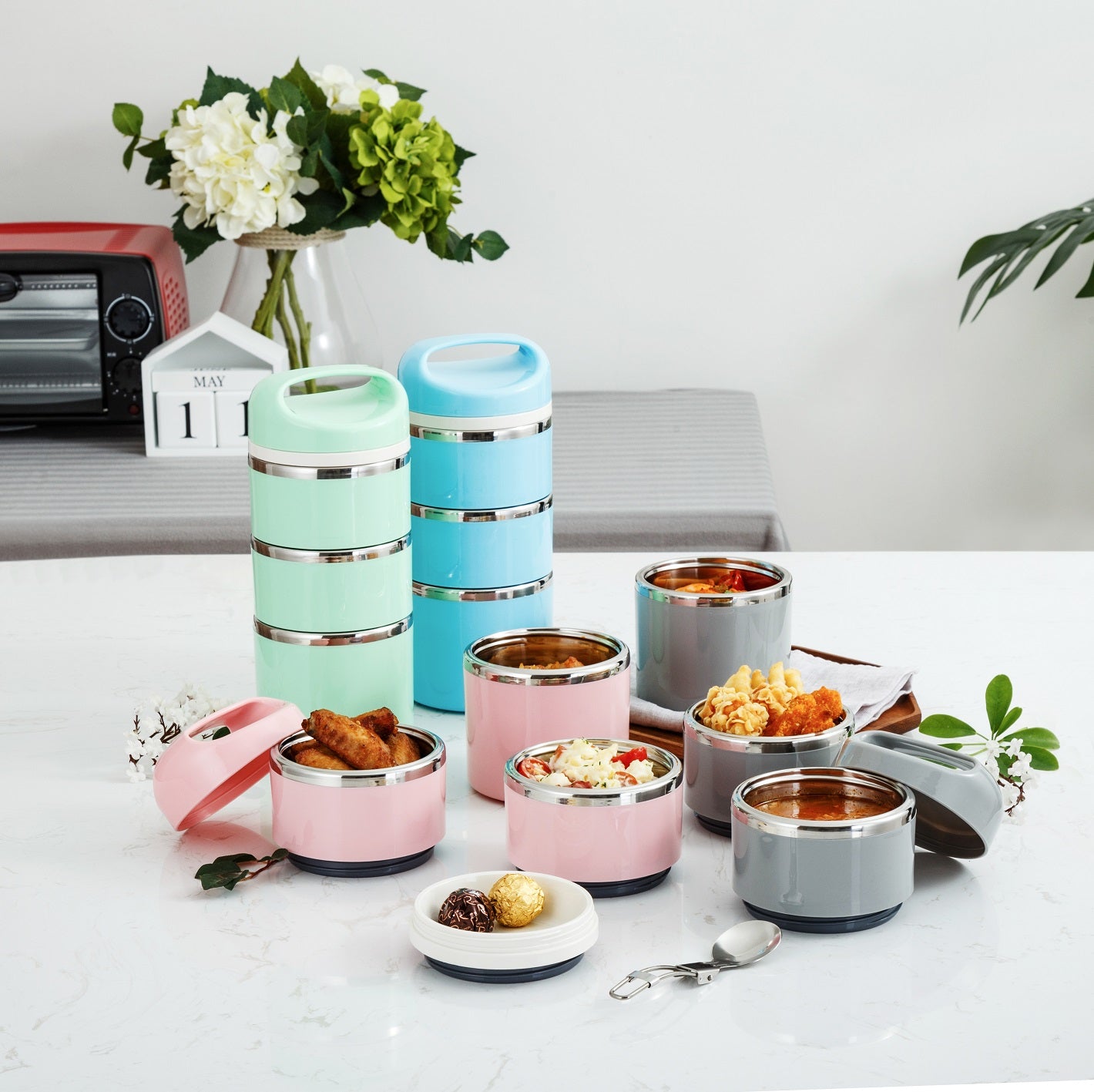 Versatile Design
It can be used for hot food such as soup, fried rice, etc which will keep warm for 2-4 hours or cold food, such as salad, pasta, fruit, etc. You can use 1 layer, 2 layers or all the 3 layers for different food combinations. Please note for hot food, fill at least 3/4 of the container to acheive good insulation capacity.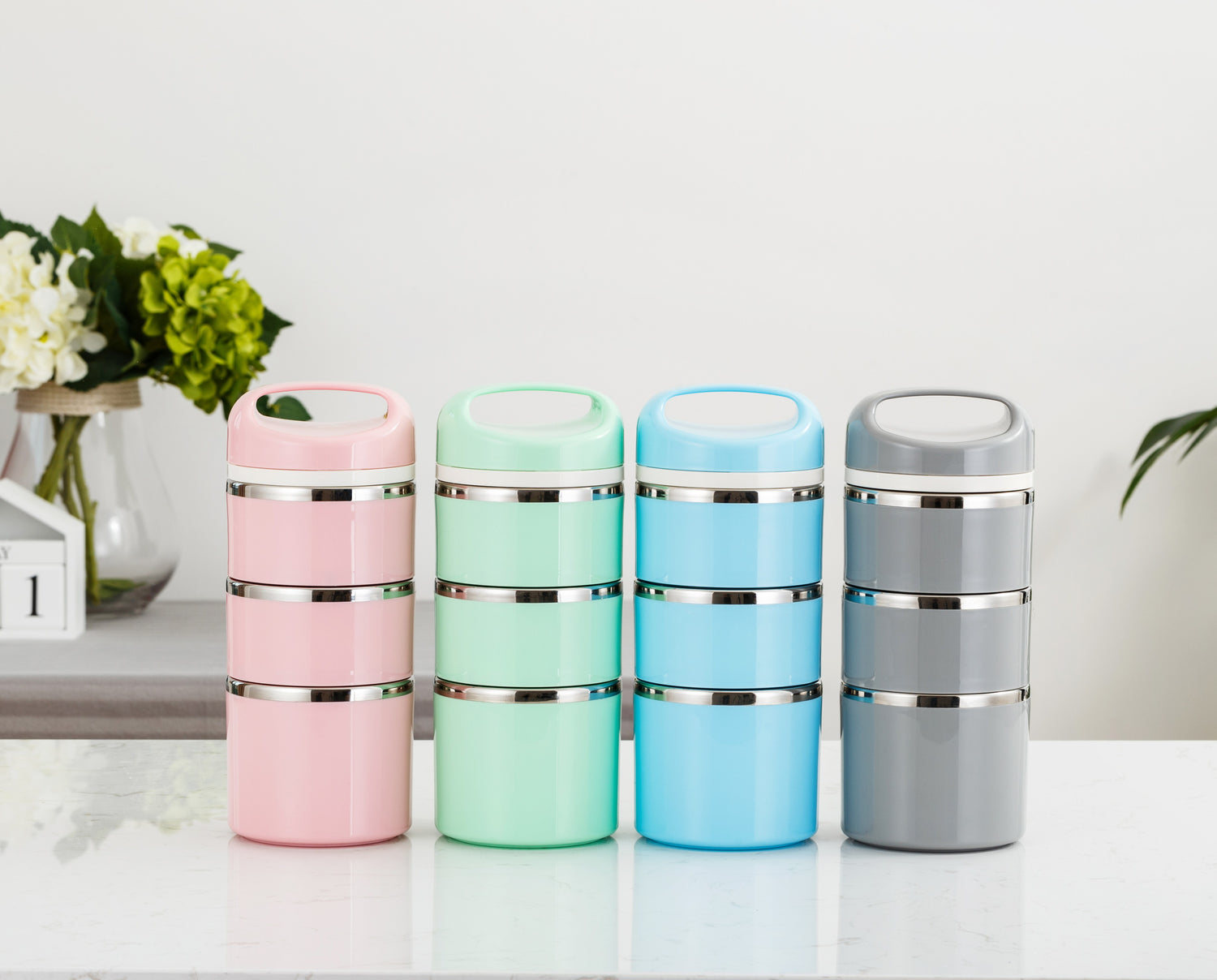 Ideal for Portion Control
Wrap it with ribbons, give it to someone you love so they can enjoy home made delicacy for a healthier eating style!
Frequently asked questions
Can I wash it on a dishwasher?

No, dishwasher might damage the lid but the body is dishwasher safe
Do you have a physical store?

No, but you can place your order online and will be delivered at your doorstep.
Does your lunchbox comes with warranty?

No, but we can replace it if in case you received a broken item.
Do you sell parts of the lunchbox?

No, but we can send you parts for free. For qualified purchases only!
How can I make my food stay warm for long hours?

1. Boil water.

2. Fill thermos container with boiled water, cover.

3. Wait 5 minutes.

4. Empty the thermos.

5. Place hot food into the thermos and close it.

A couple of things will affect the insulation: (1), the amount of food in the lunch box and the food's heat capacity. If the food is less than 3/4 of the lunch box, it may reduce the insulation capability. (2), the original temperature of the food put in the lunch box. We suggest heating the food to a temperature high enough in order to provide a good insulation result.